Get ready for the Power BI Quiz where we will have Chris Webb as guest on the show. It's your chance to prove your knowledge on Power Query and maybe win the prize!
Broadcasted live on YouTube: https://youtu.be/8vzlzFkMA4s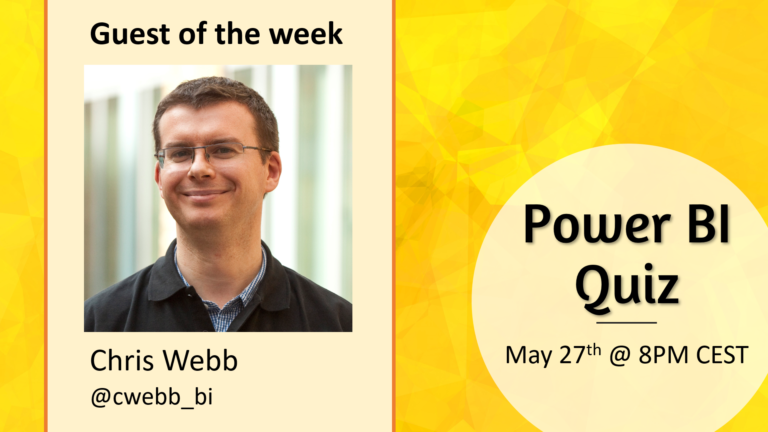 Presentation of the guest and today's topic

Introduction to Kahoot and the prize
Kahoot Quiz including explanation of the answers
Announcing the winner!
Totally around 30 minutes.
May 27th – Chris Webb, Power BI CAT team
June 3th – Reid Havens, Havens Consulting
June 10th – Ásgeir Gunnarsson
June 17th – ?
May 20th with Marco Russo, SQLBI
May 13th with Adam Saxton, Guy In A Cube