Orange Man and Ásgeir Gunnarsson have developed a full catalogue of no less than 63 training modules in Power BI. All the modules are focused on best practices with hands-on exercises and are based on many years of practical experience with implementing Power BI in both small and large companies.
Each module is targeted one of these roles:
👩‍🔧 Data creator
👩‍🎨 Report creator
👨‍🎓 Content consumer
👩‍✈️ Content owner
👩‍🏭 Administrator
👮‍♂️ Data governor
👨‍🔬 Data architect
👨‍💻 App developer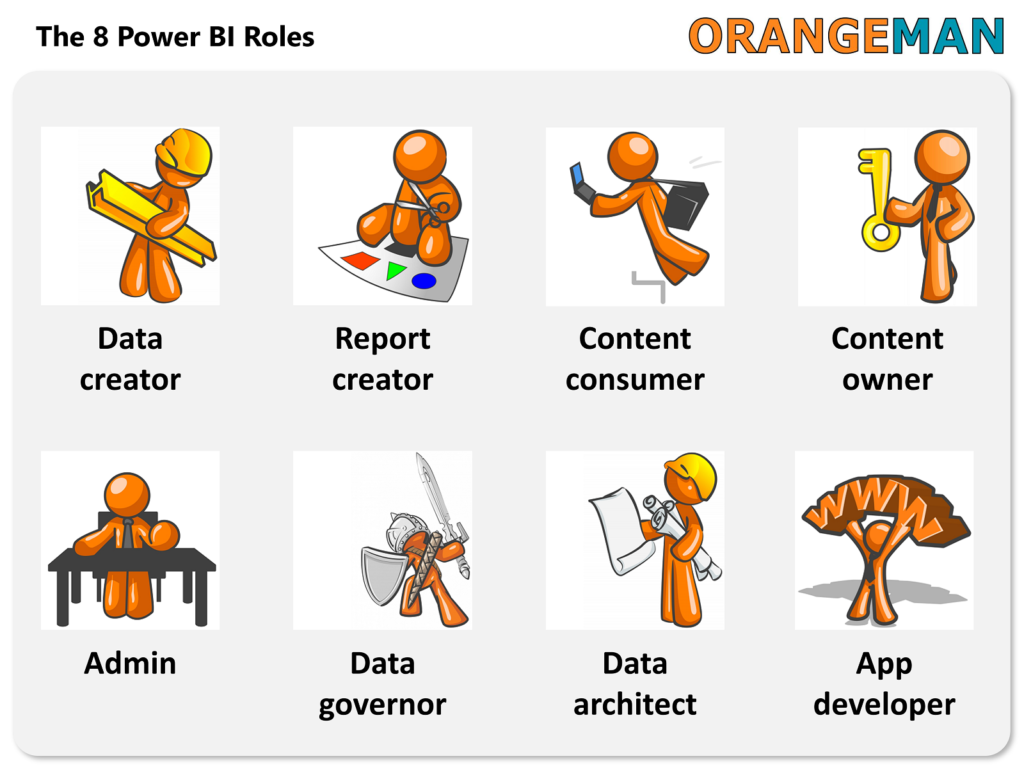 It's very common that a person has multiple roles and not only focuses on one of the roles. Our experience shows that a lot of companies tends to only train the creators and forgets the rest. Use our catalogue to get some inspiration on the topics, that you might have missed.
Based on all the modules, we can easily help you create a tailored training to almost every need. All from introduction to expert level and from overview to deep dive. We also have a couple of standard training courses, that we offer both internal and as open in-person courses in Aarhus and Copenhagen.