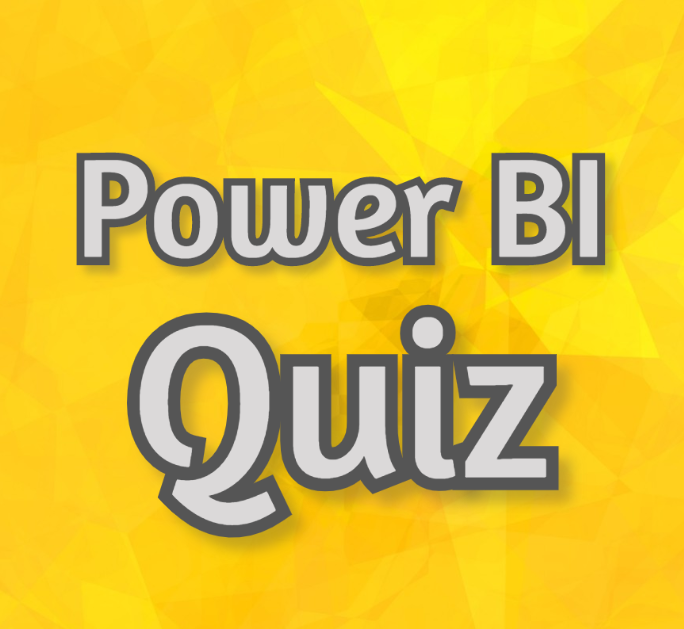 The background for the Power BI Quiz is quite simple. I misses hanging out with new and old Power BI friends at community meetings and conferences. And then simply having some fun 😁
I have been using Kahoot with great success to round off workshops and community meetings, but only at in-person events. So I tested the virtual concept with Reza Rad in a online Power BI Meetup in the Danish Power BI User Group in April 2020. The big question was the latency as the Kahoot Quiz and the videostream runs asynchronously. Another concern was the overall duration, where my goal was to keep it around 30 minutes. It worked out pretty well, so I decided to go on with my plan for the Power BI Quiz. I choose to do it at the same time every week to get some consistency. It was really hard to pick a time, that will fit well in every corner of the world and ended up with Wednesdays at 8 pm CEST. A good time for Europe, Africa, North and South America but not so good for Asia and Australia. I contacted Adam Saxton who liked the idea and was ready to be the co-host on the first show on May 13th. BIG thanks to Adam, as he also gave me some good advice and helpful tips & tricks. For instance when I muted his audio 😉
I then reached out to my network to find co-hosts for the next shows and some even contacted me. At this point I didn't had any master plan on show count, but then Will Thompson suggested to do seasons and announce overall winners of each season. It fitted perfectly as I, at this time, had 10 shows planned with Matthew Roche being the co-host on the grand finale on July 15th.
It sure has been a lot of effort to both start it up and organize it every week. A rough estimate is 10 hours per week for coordination, marketing, technical stuff etc. Thankfully it gets easier every time and the pressure for being perfect has taken off. It's not as stressful any more and I'm more confident, that I can solve problems that arise when doing the show.
You can't do a quiz without a prize, but what's a good prize for the winner? It struggled me at first, because I wanted it to be something related to Power BI, but didn't want anything physical with shipping costs. And the winner have proven to be really good at the topic, so online training might not be the best option. I ended up deciding to go for a $100 gift card to LEGO.com as a reference to Denmark and because everyone loves legos and there are so many different sets. Unfortunately I later discovered that the E-Gift Cards only can be used in Denmark, Germany, US and Great Britain ?!? Pretty strange, when they ship their products globally, but I managed to find a way around it and have now happily sponsored nine gift cards. I have been so fortunate that many of the guest also sponsored some prizes: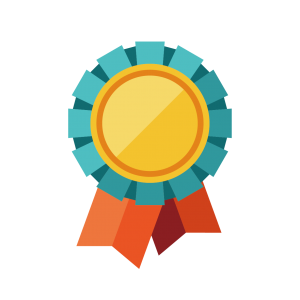 These prizes have been drawn at random to a lucky attendee. Meaning that everyone participating had the chance of winning. The raffle takes place in the start of next week's show.
The technical setup
I had zero experience with live streaming prior to starting up, so I did a good amount of researching. What platform should i use? Zoom, Teams, Hangout, YouTube, Twitch, Facebook? I ended up picking YouTube because they have a ultra-low latency option, its free and everyone knows it.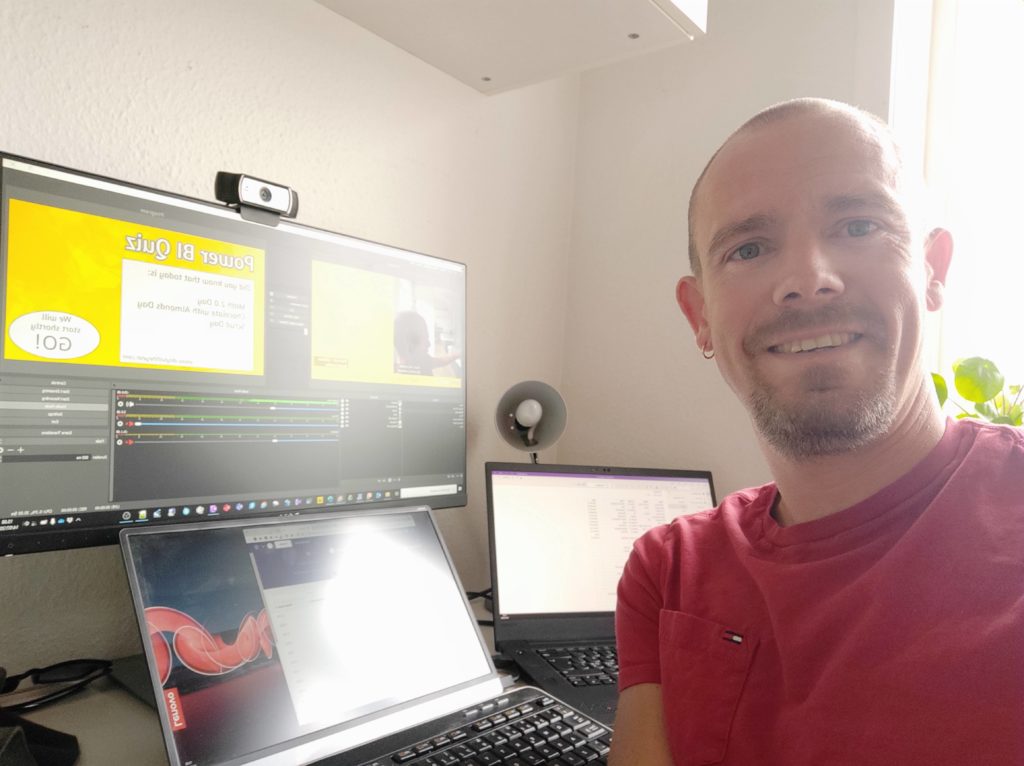 Then for the software? Here I watched a lot of how-to videos and ended up with OBS Studio. It was obviously a requirement that I could import the video from the co-host in a easy way – both for me and the co-host. OBS lets you import video from Skype using NDI and you have a lot of control how to visually arrange the layout in different scenes. I again got some inspiration in how-to videos to get a professional look and feel. It took a lot of time, as I'm in no way a visual artist 😜
For the hardware I actually bought a complete new laptop. A Lenovo Thinkpad Extreme Gen2 with a solid graphic card. Had been looking to buy a new laptop for some time and now I got an excuse. At first I used the built in webcam, but quickly realized I need something better, but everything was in backorder. I then bought a used Logitech C930e witch also function as the microphone. Have been looking at buying some better lighting but did not get that far yet. Physically I do the broadcast from my bedroom – the only quiet space in our house.
What's next?
Second season is already well in the planing. We will start up with the first show Wednesday 19th of August with Reza Rad as the co-host. As well as celebrating the start of the second season, we will also celebrate that Reza turns 40 this very same day. What a commitment to the community! As Reza is based in New Zealand he will actually join the morning after – but again, this is 6 am the day after his birthday!
We will totally have a four week break before we run the 10 next shows. I will use the break to evaluate on the first season and see if there should be some small adjustments and then I will create a Power BI report to find out the "overall" winner of the first season.